Ah the episode with the basically see-through dress. Carrie wears it on her first official date with Big and shock of shocks she immediately sleeps with him. Before dinner. Which, to be clear, doesn't make her awful. There was no way she wasn't sleeping with him.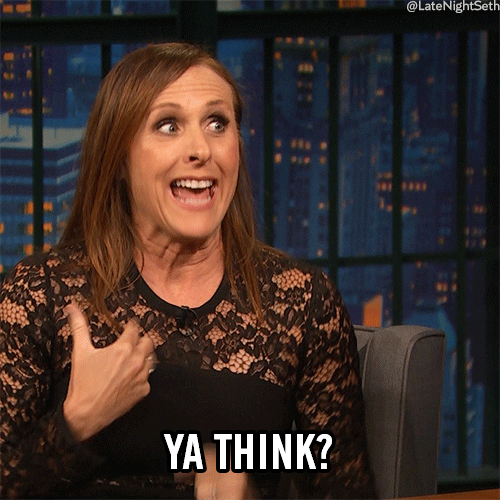 But this is the first episode where she starts changing the subject back to herself when her friends are trying to talk, in addition to just…not considering other people. Which brings me to the reasons why she's the worst:

Miranda is asking for dating advice – is it too soon to go on a date with the guy who she met at the gym (when she accidentally kicked him in the head. The one whose stuff she goes through and finds the spanking videos). Carrie's response? "No, too quick is sleeping with him on the first date." IT'S NOT ALL ABOUT YOU, CARRIE. She thinks Big is keeping her a secret and starts obsessing about it. The two main reasons she thinks this is because he didn't introduce her to someone on the street and after they had sex, he took her for Chinese food where she ran into her friend Mike out with a woman HE was keeping a secret. When Big takes her to the same restaurant again, her dumb ass calls Mike and he confirms that yes, this is a restaurant you'd take people who you're ashamed of. Mike and Big are not the same person! Get it together.
Carrie's next brilliant idea is to show up drunk and unannounced at Mr. Big's apartment to confront him for being ashamed of her. He responds to both her ludicrous reasons – he didn't introduce her because he forgot the guy on the street's name and he took her to that particular Chinese restaurant because he thinks it is the best in the city. He then rewards Carrie's extremely rational and mature behavior by sleeping with her. Will no one ever hold this bitch accountable???
SIDEBAR: Samantha realizing she doesn't have secret sex – so Samantha.