Carrie is pawing at Big on the street but he still manages to check out other women. She wants to change this habit, of course.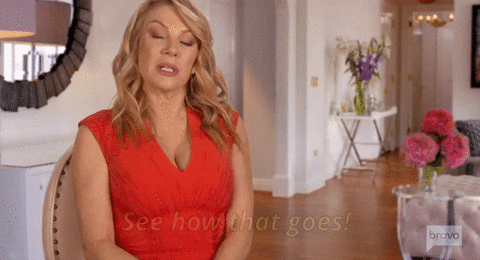 Charlotte's new boyfriend is uncircumcised, which is a major turnoff for her. She may be a little superficial, but Carrie is still the worst. Why? I'm glad you asked. Reasons below!

#1 – At dinner with Big, Carrie sees him checking out yet another woman while he's lighting up a cigar. A waitress tells him he can't smoke because of the other patrons so he bribes everyone in the restaurant to let him smoke it by offering to buy everyone a round of drinks. She points out how arrogant he is (she's not wrong).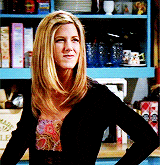 When he checks out a third woman, Carrie jerks his head back towards her and yells at him that she hates his cigar, instead of discussing the actual issue like an adult. Because she's the worst.

#2 – At drag queen bingo, while Miranda is complaining that Steve actually wants to cuddle, Carrie whines that Big won't even spend the night at her place. Yes Carrie, it's ALL ABOUT YOU.

#3 – After bingo, Carrie is pacing in Big's lobby waiting for him (he's 30 minutes late). When she bitches at him, he tells her she could have waited in a coffee shop. She's about to storm out but he drags her towards the elevator and convinces her to stay. She asks for a key and mentions that he could stay at her place sometime. He defers. Trigger meltdown.

#4 – In the middle of the night Big rolls over and knocks Carrie out of bed. When he leans over to ask if she's okay, she decks him in the face. He decides that he and his bloody nose are sleeping on the couch.

#5 – At 4am she wakes him up. She gives him a speech about hating that he looks at other woman and she doesn't have a key, nothing has changed, etc. She gets very emotional and all he can say is "physical violence is never the answer." So she decides to leave. I hate that he's making me defend Carrie again. Not only are they not on the same page, they aren't even in the same section of Barnes and Noble. One of them is in the children's section and the other one is in self-torture.

#6 – Big and his black eye finally show up at Carrie's apartment. She's wearing a cookie monster tank top with matching pajama bottoms. I feel the need to mention this because she looks ridiculous. And that outfit, like her, is the worst.

Now it's Big's turn for a speech. He says giving out keys is hard because you never get them back and he hogs his bed because it is his bed but mentions to throw in the fact that he likes her in it. Then, for the first time, he spends the night at her place.

SIDEBAR: Poor Miranda waiting up for Steve to get off work so they can see each other, which is routinely after 2am. That sounds awful.